Wilton Garden Club is proud to announce that it has awarded Marybeth Wheeler Scholarships to two high school seniors from Wilton: Lucy Corry of Wilton High School and Tony Musilli of Fairfield Prep. We wish them continued success in their next chapters at Georgetown University (Lucy) and the University of Notre Dame (Tony).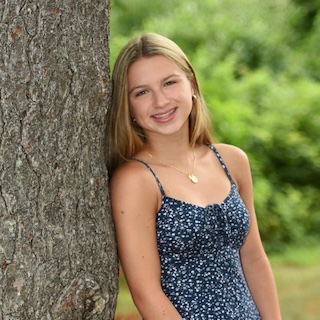 WGC Philanthropy Committee members "give back  $6900" to many Wilton organizations.  Shoppers at the plant sale can feel good knowing that a large percentage of profits from the sale support many local organizations: the Norwalk River Valley Trail, Norwalk River Watershed Association, Wilton Land Conservation Trust, Wilton Library, Wilton Historical Society, and the Save the Sound Merwin Meadows Dana Dam Project. Town beautification projects like planting daffodils, the summer lamppost hanging baskets and winter snowflakes, and the town's seven gardens maintained by the Garden Club are on this list as well.
Members Only Event Calendar:
2023-2024 Monthly Meetings at 11:30 am, Pilgrim Hall (Wilton Congregational Church)

Our complete program schedule for 2023/24 can be found here
2023/24 General Meeting Schedule:
September 11th
October 16th
November 13th
December 11th
January 8th
February 12th
March 11th
April 8th
May 20nd
June 4th– Annual Awards Luncheon
Click on the button below to view our members activity calendar
Wilton Garden Club Welcomes New Members!
On June 6th, 2023, 14 new members were inducted into the club!  Congratulations and welcome to the club!